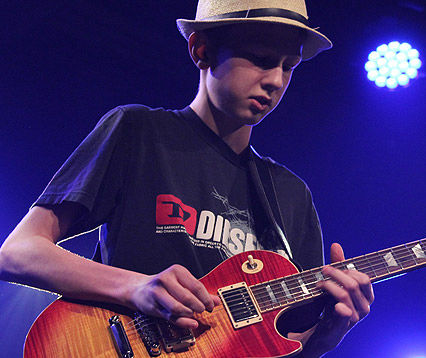 Otto Jr. Lagarhus
Tønsberg, Norway
Age: 13
Influences: B.B. King, Stevie Ray Vaughn, Chris Cain
When did you pick up the guitar?
I first started playing the acoustic guitar almost three years ago. I bought my first electric guitar (after a long period of nagging on my parents) about 1,5 years ago, and it was a Gibson Les Paul Traditional.